Doing good by serving the interests of employees, customers, and communities in addition to fulfilling long-term business financial goals can not only coexist but is expected as the responsibility of companies today. The goal of Heart+Mind Strategies' recent RoundTable session was to bring people and businesses together and unpack the opportunities and benefits of doing good in society. With thoughtful conversation across industry, panelists from Johnson & Johnson, GMMB, Wegmans, JustServe, Shared Humanity Project, the Female Quotient, and Heart+Mind Strategies shared valuable insights to inspire action and illuminate the way for individuals and business to make a difference. A heartfelt thank you to all of those who so graciously shared their personal and professional experiences with taking action to make a difference.
Here are 4 tenets coming out of our discussion, for you to ponder.
#1 A cultural shift toward stakeholder capitalism by being a force for good has taken hold. The most compelling efforts are those truly authentic to the organization's purpose.
An erosion of trust that's accelerated over the past decade, and even more substantially during the pandemic, has eaten away at the influence of traditional institutions. Increasingly, people are turning to business and asking companies to use their influence, voice, and resources to build toward a better future and generate good in society.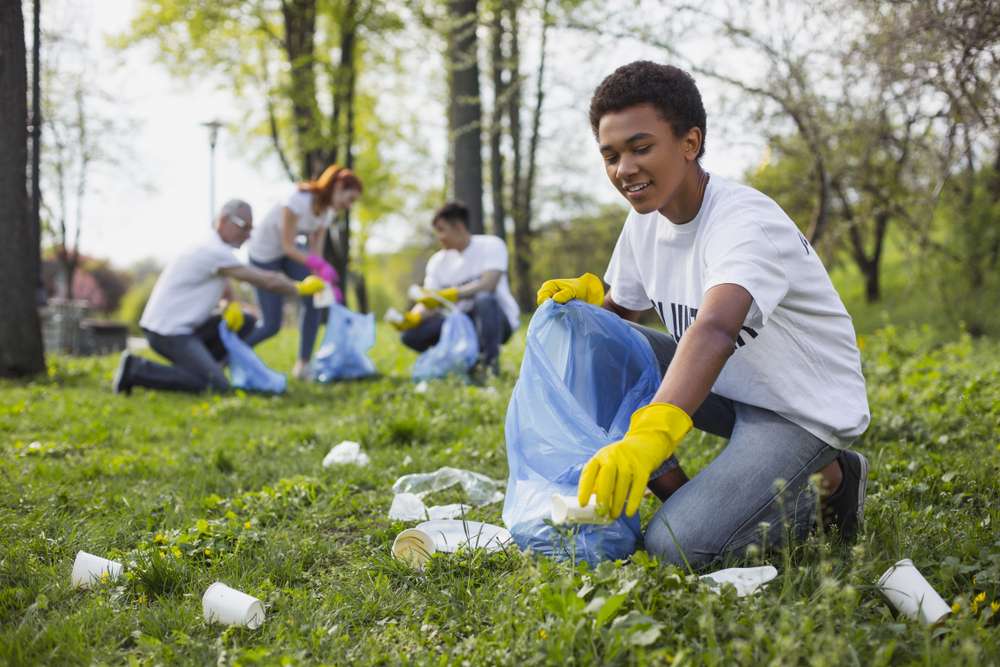 This cultural shift is not simply one where the public is asking companies to do more to mitigate risk and avoid doing harm to society, but thoughtfully and proactively doing good. According to a recent Heart+Mind Strategies Pulse, 70% of the public says companies should be a force for good in the communities where they operate.
How companies respond requires a holistic and disciplined evaluation of who they are, why they exist, what they are solving for. It also is anchored in who they want to be… or, in a nutshell, what is their purpose and how do they define purpose through the lens of their core values, their brand, and their operations?
"You still have to be doing things as a company that are true to what people know you for. So, what is your brand? How do you tie your doing good to the world around you and to what you stand for?"

-Sarah Colamarino, Johnson & Johnson
"We're a food company, our giving priorities are feeding the hungry first and foremost, supporting local schools and education because we believe that the cycle of poverty is fixed if you start with education, supporting youth and families throughout the journey and enriching every neighborhood we serve."

– Deana Percassi, Wegmans
RELATED: 3 Ways Businesses Can Invest In Community Health
#2 Business has the power to scale its impact to serve global and local needs.
The scale and reach of companies today to make an impact on society's most significant challenges, such as extreme poverty or sustaining the planet, is unprecedented. Companies can leverage innovation to not only operate responsibly but, through collaboration with others, also to make a profound global impact.
"We've worked with nurses for many years, there was actually a nursing shortage and we are very pleased to say that nursing shortage has self-corrected. We think we played a bit of a role there, but today, as you come out of the pandemic, you realize the integral nature that nurses play in the healthcare field. And we've taken on a real role of advocacy for the innovation that nurses can bring to healthcare. So you can see the match, right, we are a healthcare company. We're supporting one of our most important customers, but we're bettering society."

– Sarah Colamarino, Johnson & Johnson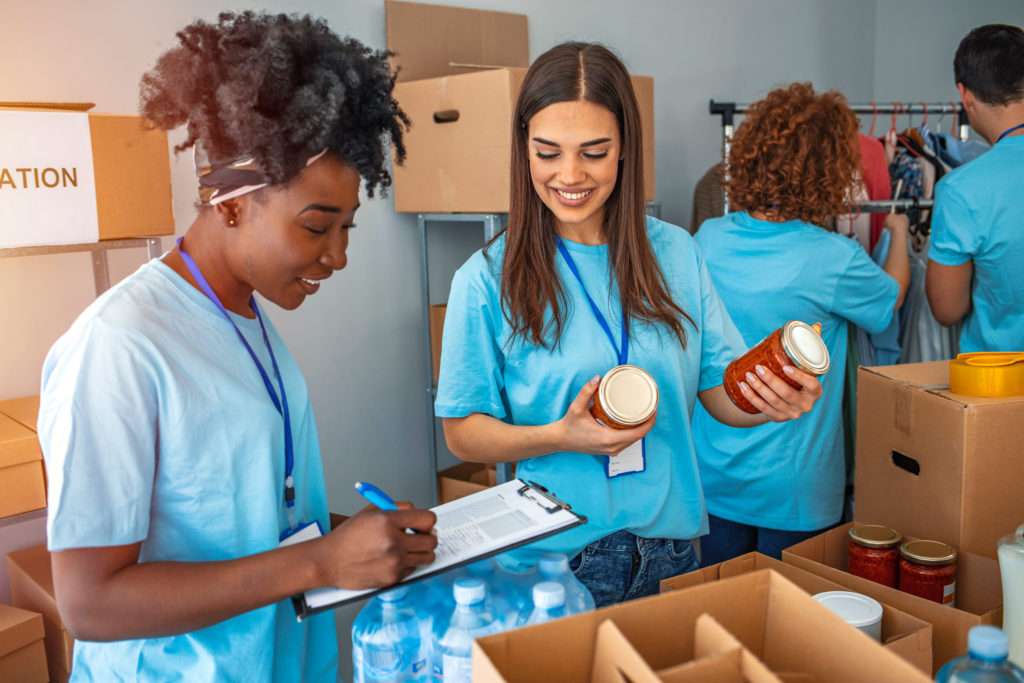 Including the voice of your employees, who are closer to your local customers and communities, is essential to driving relevancy in your community engagement. At Wegmans, critically listening to the needs of the communities where your business operates is crucial to building authenticity and zeroing in on engagement opportunities.
"We ask that of each of the stores from an operational standpoint, they have a community budget, if you will. They really think about where the needs are in their community, and it's not only their community, it's the communities where the employees of that store live."

– Deana Percassi, Wegmans
We heard throughout the session that current and future talent are looking for ways to give back to their communities through the companies they work for, and often factor that into account when choosing a place to work. Ashley Middleton, from cause-based agency GMMB, shared how they established a meaningful process for hiring adults with disabilities within their organization. It has helped them not only to better understand people with disabilities but also grow to be better communicators within the workplace.
"I had never interacted with someone with Down syndrome before. I've now since learned that there a number of my colleagues who have family members who have Down syndrome or friends or neighbors from growing up. And so not only do those of us who haven't had that interaction suddenly have an opportunity, but then you learn a lot more about your colleagues and you have a different perspective on the world and what it means to be kind, to be a good communicator, and a good community member."

– Ashley Middleton, GMMB
#3 Outcome-based storytelling through the lens of those who benefit is essential.
Our research validates that the public thinks it is important (85%) for companies to tell their stories on how they are engaging in communities and doing good. But they trust that message more when it is delivered through the community members and organizations that benefit from the engagement or from the broader employee base of the company.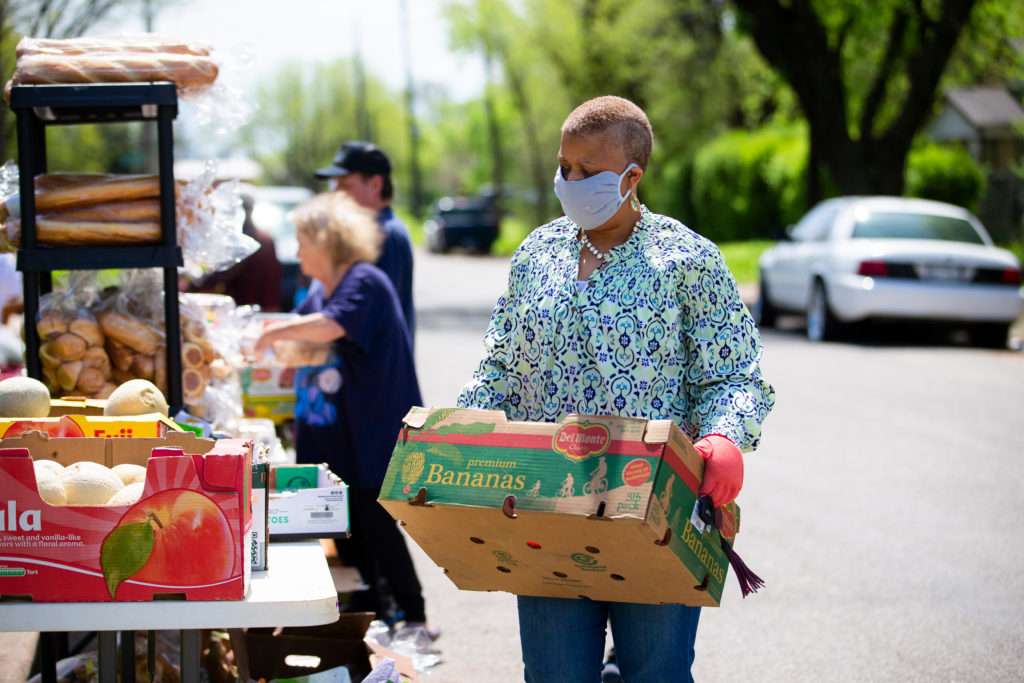 "We were always a company that was humble and our philanthropy was off to the side and in the last four to five years, that's the key, philanthropy wasn't to the side, philanthropy was part of the brand and how we went to market and the things that you focused your attention on, and that gave you a couple of opportunities. One, it was authentic. And two, I've always believed in the rainmaker strategy that if a large company participates in something, it attracts others and it makes everybody stronger and all boats rise."

– Sarah Colamarino, Johnson & Johnson
"Last year, the amount of food that we donated totaled more than 38 million meals. And when you think about the fact that we're a 7 state, 106 store grocery store, that's a pretty big number. We're small, but we're mighty. You need to tell your story because no one's telling it and someone's going to tell it for you. We'll talk about the lives that we've impacted as opposed to the financial support that we've given. We've impacted over 42,500 lives through our scholarship program, we have millions of kids this year that got to play in our play spaces."

– Deana Percassi, Wegmans
#4 Partner organizations can help connect business with community needs.
In the RoundTable, we spoke with two organizations that help community engagement by connecting companies and individuals with the greatest needs in the communities where they operate. JustServe provides an app where one can easily search needs and initiatives by region, across the globe, and connect to provide meaningful assistance to various projects in their communities.
"Our goal is to simplify the process of reaching out and serving, we wanted to simplify for people to be able to connect organizations that needed the service. What we've developed and what we provide is that connection. A way people can go on, log in, and can search locally in their area and find projects that are one person projects or group projects, and they can serve how and where they would prefer."

-Layne Dabell, JustServe
Mark Bergel of the Shared Humanity Project, has developed a platform to help determine what an organization can do to specifically get involved in helping to eradicate poverty. The powerful and intuitive search tool they have created provides a step-by-step action guide to engage in specific dimensions of the broader problem and work on specific activities proven to provide the most impact on fighting poverty. The ROI is built into the search and select process.
Win-Win for Business and Community
For businesses, doing well by doing good is a win-win. It has the potential to improve quality of life and build stronger communities, while also improving employee engagement and customer loyalty.
Lead with purpose…be true to who you are and what you stand for… make an impact by doing good.
Check out the full session below.
---
RELATED ARTICLES:
Sense of Meaning: The Overlooked Factor to Longevity? Having a sense of purpose in life (evidence shows that volunteering, among other activities, can provide this sense) leads to a 17% lowered risk of mortality (the equivalent of following a Mediterranean diet)
Crises Prompt Greater Interest in Volunteering, Poll Finds. Only 36% of American adults have volunteered in the past year, but 60% are interested in doing so. Here we see the top incentive to starting to volunteer is being asked by a friend or family member so it's super important to have volunteers act as ambassadors in recruiting.
How You Can Volunteer as An Older Adult. Every year, millions of seniors over 55 in the US volunteer with various organizations, local community services, or even abroad. Volunteering has proven to be beneficial for seniors who tend to become less active socially and physically as they age.
Volunteering Can Lower Your Blood Pressure, Increase Your Lifespan, and Make You Happier. Volunteering increases lifespan and sense of purpose, lowers blood pressure, decreases risks of dementia and depression, increases social connectedness and life satisfaction
The Longevity Economy Outlook Report. (Pages 20-21) The total estimated dollar value/societal benefits (using market equivalents) of volunteerism in the US in 2018 is $254 Billion and the 50+ age group accounts for 55% of that ($140 Billion).
Ways to Volunteer Using Your Car. There are many benefits to volunteering, but during pandemic times people may not want to be in close contact with people they don't know. Here is a list of ways to volunteer and serve with little to no physical contact.