Each quarterly PulseLine report gives you high level insight into the perceptions and attitudes of Americans based on current issues and events. Each report is based on data from Heart+Mind's Pulse and VoterView surveys.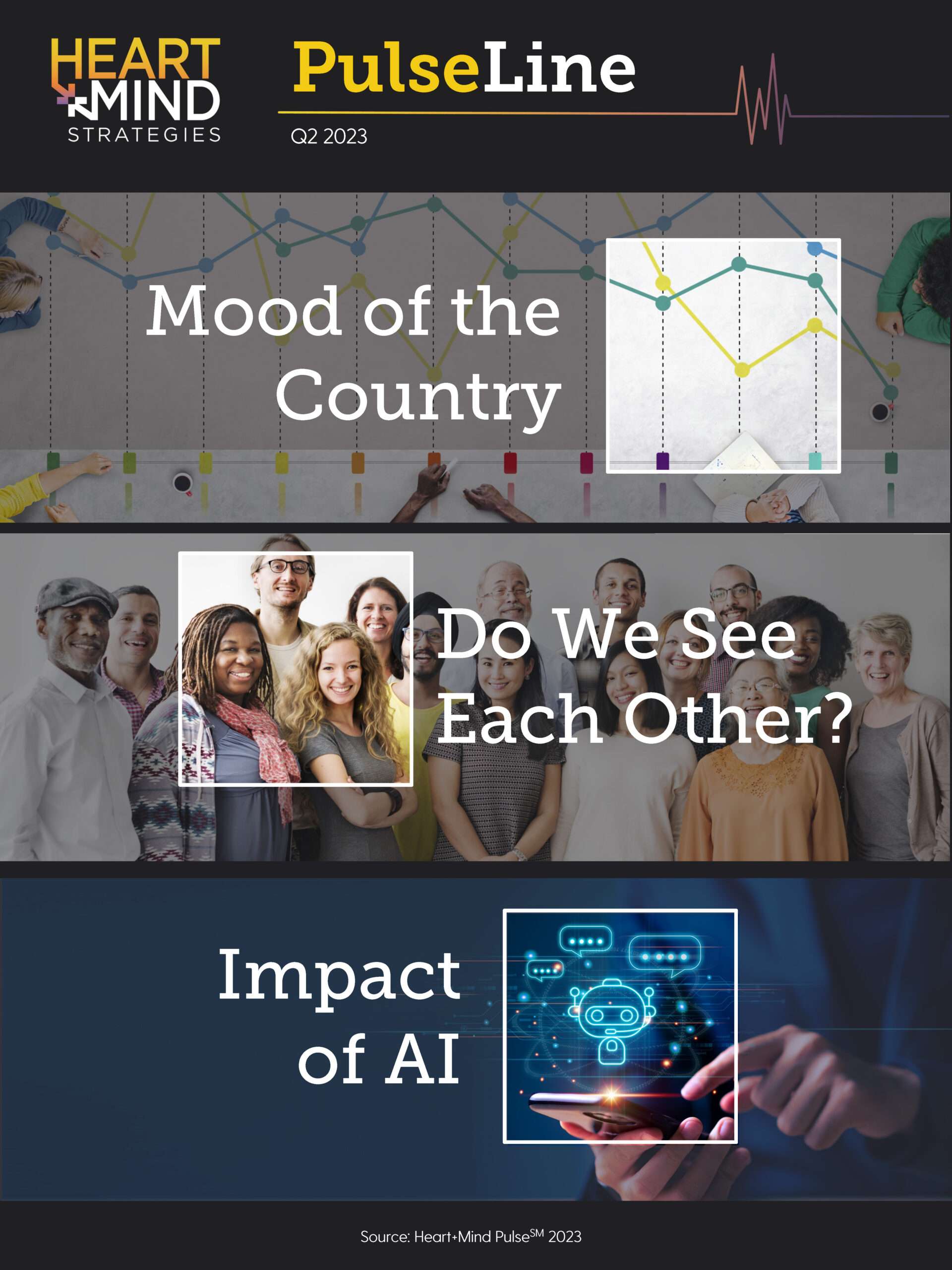 In Q2 of 2023 we take a look at how the modd of the country has been tracking over the past year, experiences in diversity and inclusion, and how the AI gold rush is impacting Americans.
REQUEST YOUR DOWNLOAD →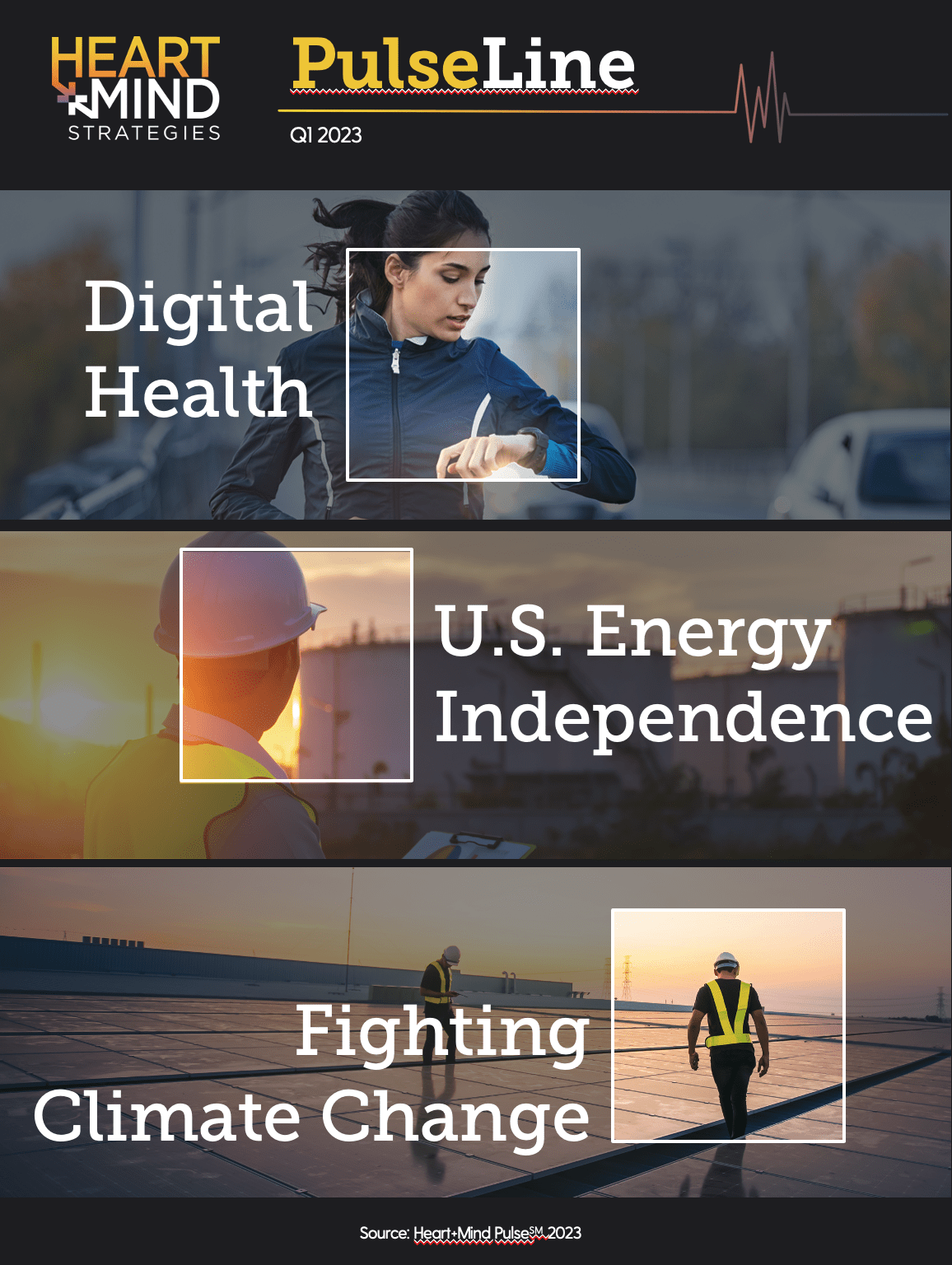 Q1 has us looking at data on digital health tools adoption and thinking about how to motivate higher usage, as well as Americans' opinions around energy – and how to balance dependence on fossil fuels with fighting climate change.
REQUEST YOUR DOWNLOAD →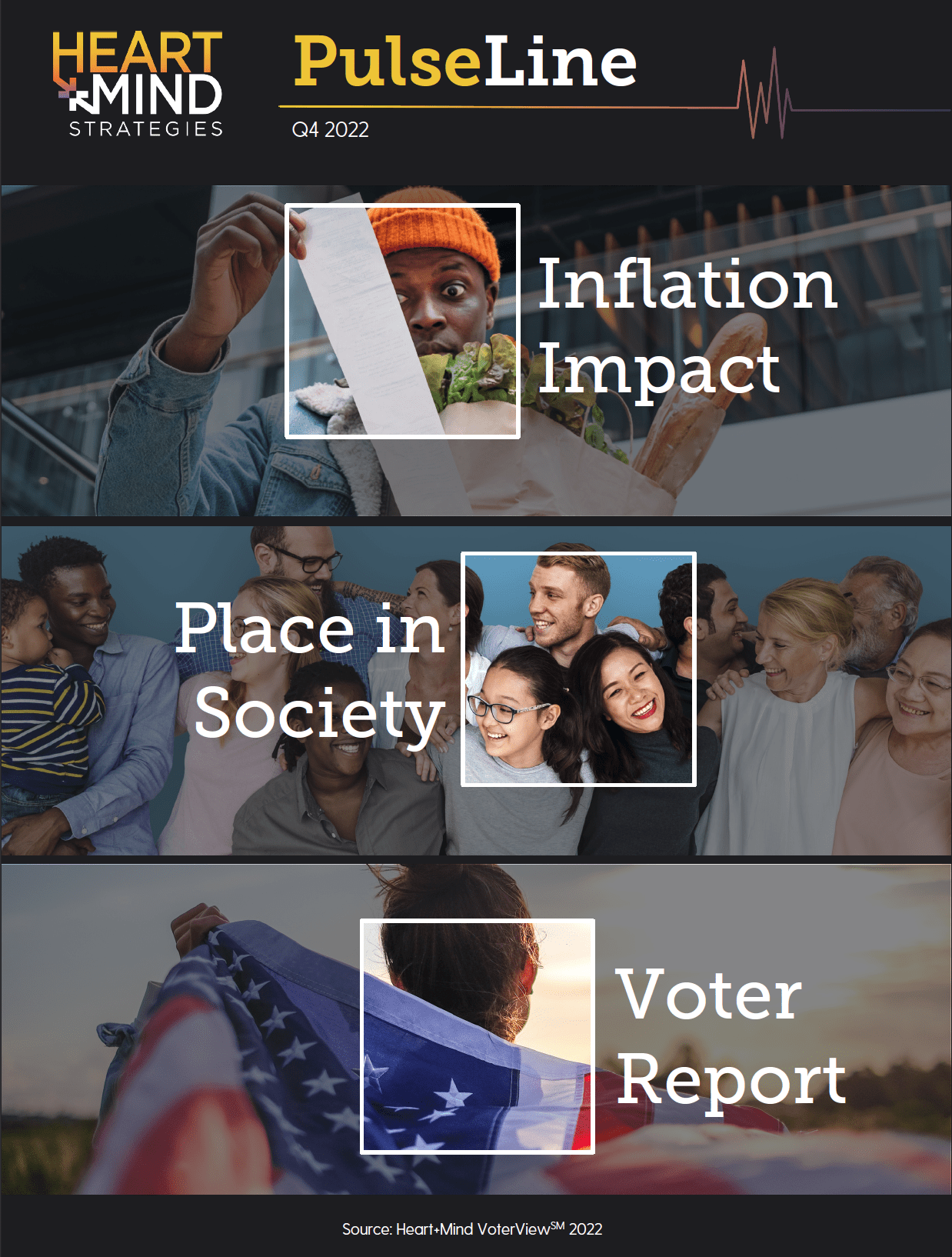 Our Q4 PulseLine report reviews data pertaining to the impact of recent inflation on Americans, how connected or disconnected people feel, and a Voter Report based on who voted and who didn't in the 2022 Midterm Elections.
REQUEST YOUR DOWNLOAD →
Get to the Heart of the Matter