Connecting you to the hearts and minds of your people.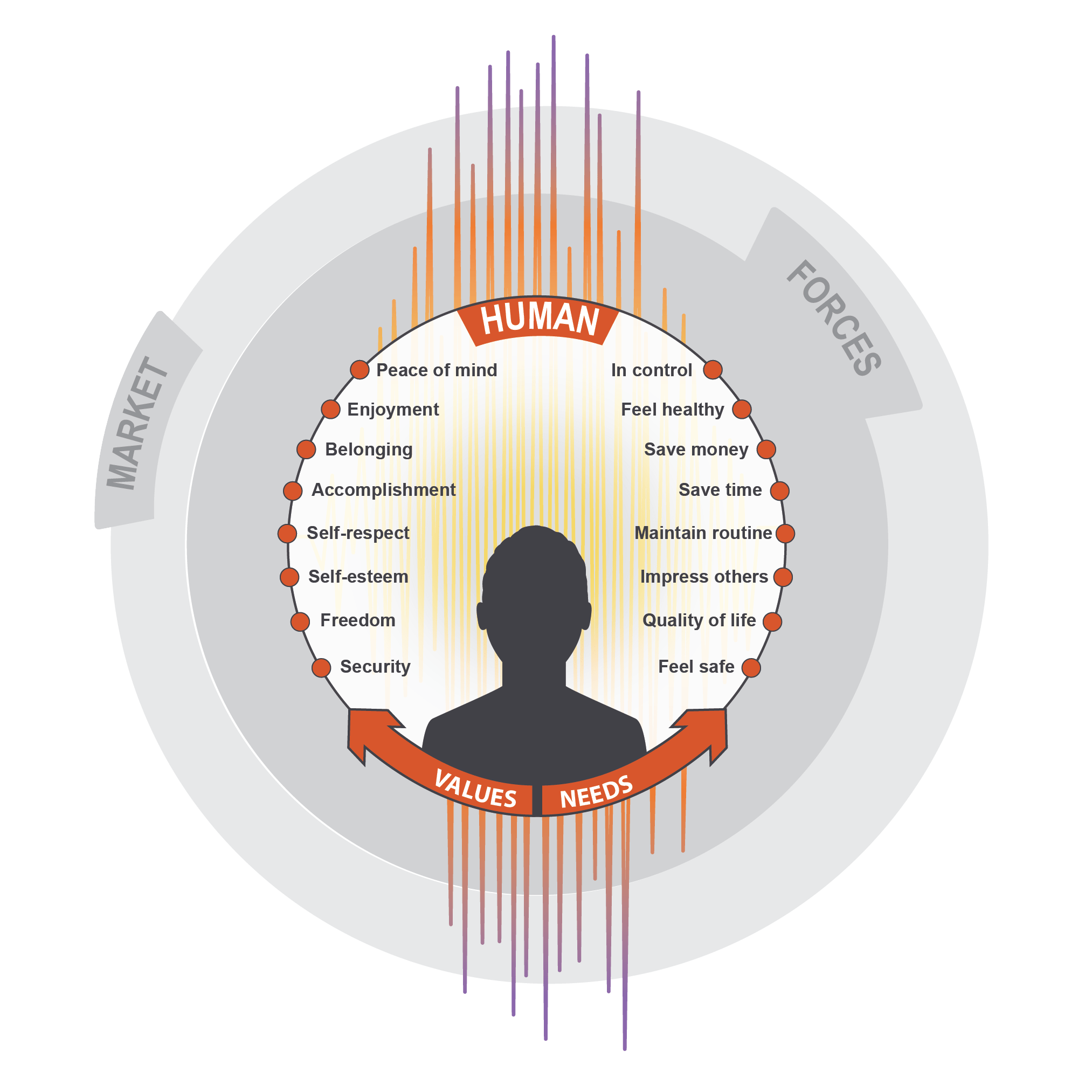 We strengthen your ability to motivate and persuade the hearts + minds of the people that matter most to your success.
We are experts in human decision making.
Every decision is affected by the situation and context in which it is made.  
We identify the goal-directed behavior that is driven by the VALUES that guide people's lives +  we define the benefit-based motivations that fulfill emotional NEEDS in decisions.
This values-based approach is how we uncover and connect you to the dynamics of human decision making.
Illuminating the decision-making process through three lenses.
The HUMAN
We understand the human values that give importance to the needs people are seeking to fill through the choices they make.
The FORCES
We define the specific cultural forces at play, from macro-forces that create movements and shifts, to micro-forces that influence daily habits, purchase behaviors, and individual and societal values.
The MARKET
We identify the brand and category dynamics, such as trends, movements and influences–parts of the human ecosystem that rapidly change over time.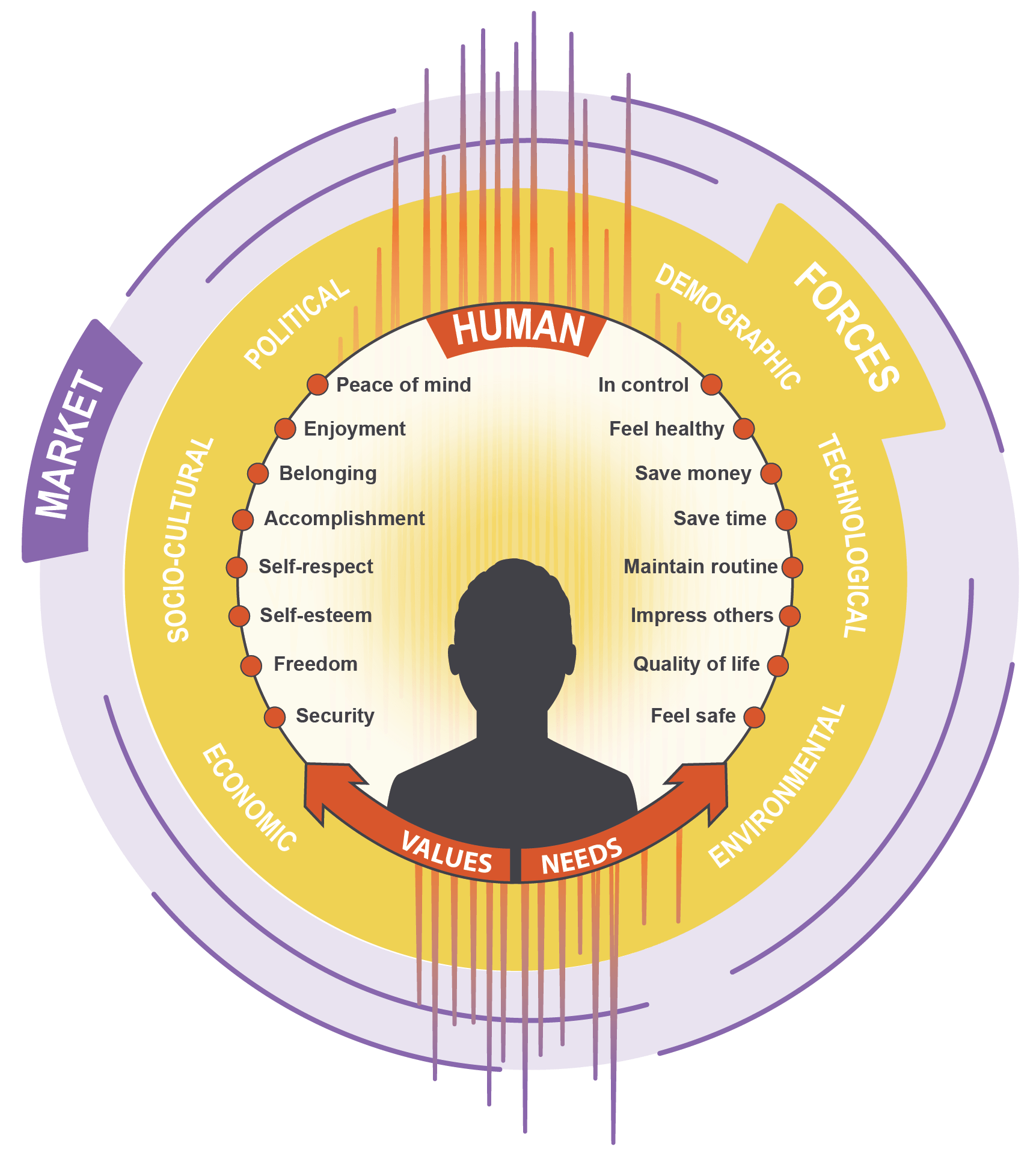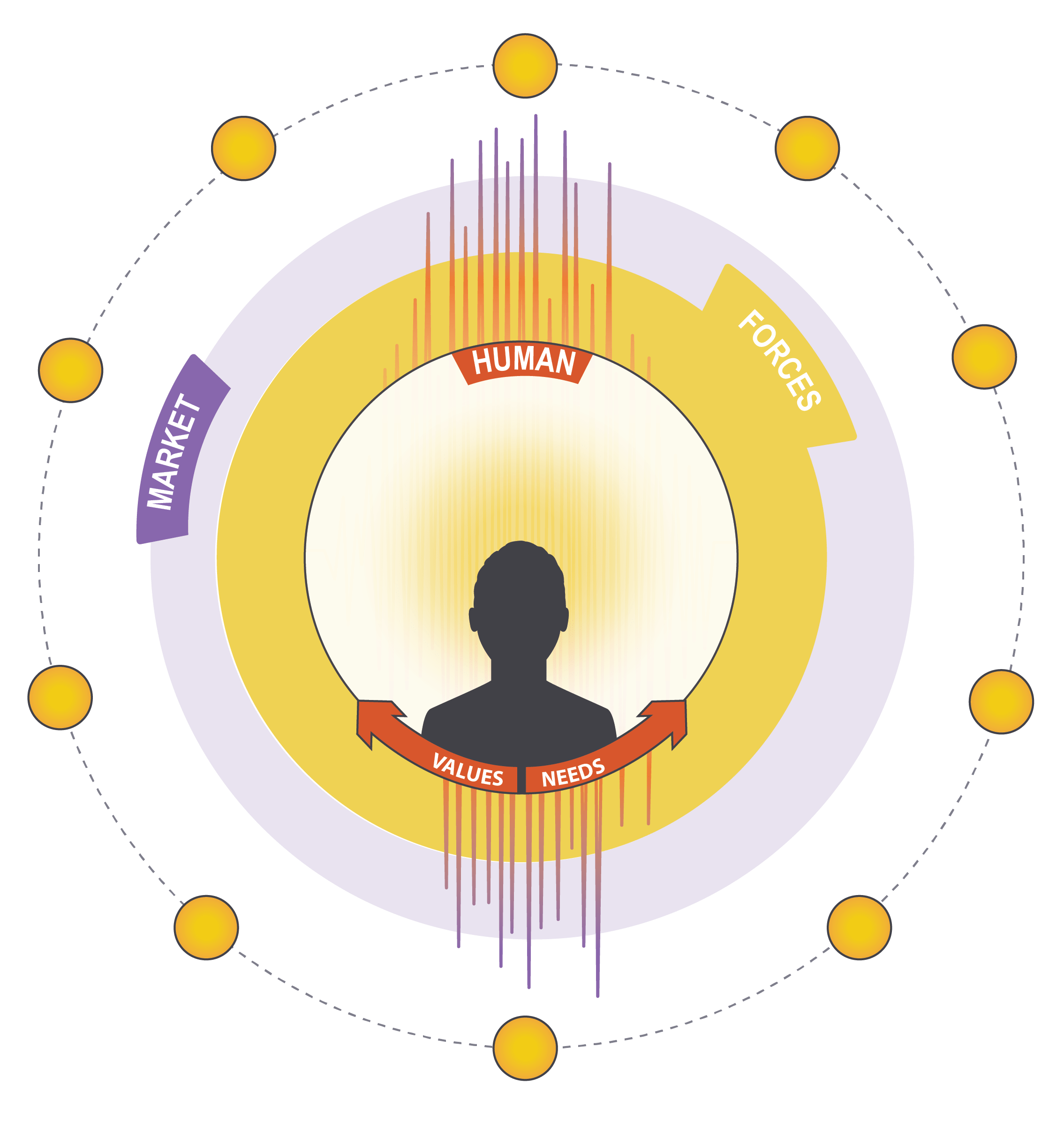 Reframing your brand, issue, or organization through the human story.
Our approach reveals resonant ways of thinking, feeling, and behaving.
Looking at the interconnectedness of the system, and understanding the larger context that impacts human decision making, helps us to identify powerful opportunities for a brand or organization to weave themselves more meaningfully into people's lives.
There is a gap between insights and execution that we solve with strategic solutions driven by insights.  Our researchers work together with a trusted team of strategists to shape design and insights to inform, develop, and direct the implementation of the strategy.
Get to the Heart of the Matter