We are thrilled to announce that Heart+Mind Strategies has been honored with an Ogilvy Gold Award in the Travel Category for our groundbreaking human-centered research conducted on behalf of the City of Boston. This research was instrumental in shaping and supporting the successful "All-Inclusive Boston" ad campaign that has captivated audiences and redefined the way people perceive and experience the city. We extend our deepest gratitude to the Ogilvy Awards for recognizing our innovative approach and to our dedicated team who made this achievement possible.
A Human-Centered Approach to Research
At Heart+Mind Strategies, our mission is to understand the rational and emotional components of decision-making for our clients' audiences. We believe that the most effective communications are created when research takes a human-centered approach to inform how to persuade by reason and motivate through emotion. In collaboration with the City of Boston, our research was spearheaded by our Vice President and Travel + Tourism Practice Leader, Darren Bishop.
Our research aimed to take an unvarnished look at perceptions of Boston among residents and potential visitors and understand the types of experiences each audience sought in the city as it returned to normal post-Covid. We sought to uncover the essence of the city and the experiences that make it unique within the context of highlighting all of Boston, including neighborhoods and businesses that might not conveniently reside near Faneuil Hall or the Freedom Trail. To achieve this, we conducted an Illumination Lab (online research group) and quantitative online survey among each audience while oversampling among multicultural groups to ensure insights from a diverse cross-section of the population.
A Collaborative Effort
Heart+Mind Strategies collaborated closely with multiple organizations invested in the success of the campaign, including Colette Phillips Communications, Meet Boston, and renowned ad agency Proverb, led by Daren Bascome. Proverb's strategists and creative team skillfully translated the research findings into the "All-Inclusive Boston" ad campaign, which has since made a significant impact. Daren and his team's creativity, dedication, and understanding of Boston were pivotal in authentically bringing the campaign to life.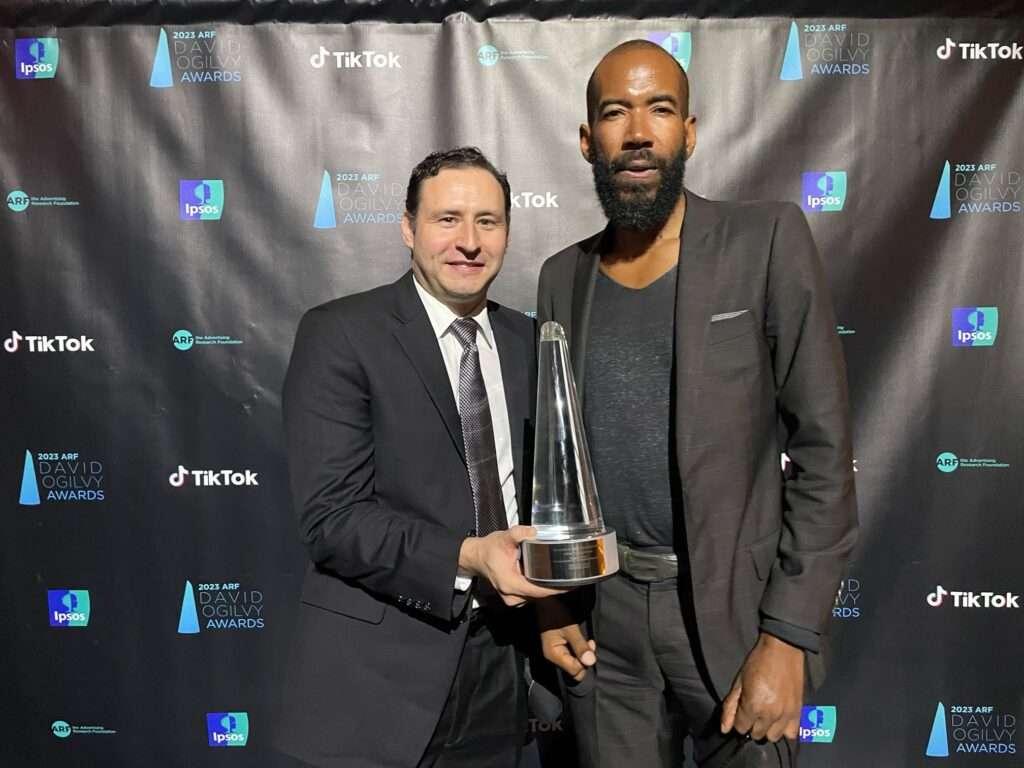 The All-Inclusive Boston Campaign
The "All-Inclusive Boston" campaign represents a fresh and inclusive perspective on this historic city. Rooted in the insights we gained from our research, the campaign invites everyone to experience the richness of Boston. It showcases Boston's vibrant neighborhoods, its diverse cultural offerings, and invites residents and travelers to get to know the real Boston in its totality.
Award-Winning Success
The "All-Inclusive Boston" campaign has struck a chord with audiences, both near and far, and has been praised with many other advertising industry awards for its innovative approach to marketing the city. We are truly honored that our efforts have been able to support the campaign and have now been recognized by the Advertising Research Foundation. This award serves as a testament to our commitment to human-focused insights, rigorous research standards, and, most importantly, our dedication to understanding the hearts and minds of those we serve.
We would like to express our gratitude to the City of Boston for entrusting us with this important project, as well as to the team at Proverb for their extraordinary work in bringing the research to life. We also want to thank our team, whose hard work, passion, and expertise made this achievement possible.
This Ogilvy Award represents our 11th win for Heart+Mind Consultants and the research we do to support ad campaigns. Previous Ogilvy Awards include:
2014 Mr. Las Vegasdotcom (Las Vegas Convention and Visitors Authority)
2009 Ex: Relearn Life Without Cigarettes (American Legacy Foundation)
2008 The New Steel – Inside the Beltway Campaign (American Iron and Steel Institute)
2007 What Happens Here Stays Here (Las Vegas Convention and Visitors Authority)
2007 I Want My Baby Back Ribs (Chili's)
2007 got milk? (MilkPEP)
2006 You & Us, UBS (UBS Global Brand Research)
2002 Covering Kids (Robert Woods Johnson Foundation)
1999 The New Steel, Feel the Strength (The Steel Alliance)
1997 Plastics Makes It Possible (American Plastics Council)
The Journey Continues
While we celebrate this remarkable achievement, our journey continues. At Heart+Mind Strategies, we remain committed to our mission of creating human-centered solutions that inspire and transform. The "All-Inclusive Boston" campaign is a testament to what can be achieved when research, creativity, and collaboration merge seamlessly.
We look forward to continuing our work with our partners and clients, pushing the boundaries of innovation, and embarking on new journeys to understand and connect with the hearts and minds of those we serve.
Connect with our Travel + Tourism Practice to see how we can help you navigate your future growth.
We strengthen your ability to motivate and persuade the hearts + minds of the people that matter most to your success. Learn more about our human-centered approach.