"The only constant in life is change."
It may be an overused and cliché saying, but it's true. 2022 was a year of change. Much of the world is still recovering from the economic effects and significant hardship of a global pandemic. The Russian invasion upended the lives of Ukrainians, many of whom were forced to choose between becoming immigrants or continuing to live in a war zone with no reliable access to food, water, or health care. Sky-high inflation impacted the wallets of Americans, making even daily groceries difficult to afford. Britain saw the death of their longest-reigning monarch and the installment of three different Prime Ministers in the span of eight weeks. The American midterm election caused political division. The threat of a recession continues to loom on the horizon. On a personal level, many people have experienced layoffs, new jobs, health concerns, and other transitions that made 2022 a year of change for all of us.
And even though the only constant in life is change, there is another, more important aspect that accompanies every change in life: the opportunity to make new connections. Amazing things can happen when we make human connections. Amid a society that feels continually divisive, meeting people who share diverse perspectives, diverse cultures, and diverse ways of thinking can help us to remember that we have more in common than not — even despite our differences. At Heart+Mind, we champion the human in everything that we do, because we believe that making human connections with those around us can help us learn, grow, and become better versions of ourselves. Our power is only amplified when we work together.
For our December Connections Roundtable, we met with some inspiring guest speakers who all experienced different levels of professional and personal change this year: Pierre Lemanh, CEO and President at Project Management Institute (PMI), Richard Wirthlin, former partner at Latham & Watkins, Liahni Chandler, Director of Operations at The Advocates Law, Adam Tischler, Director of Communications at Boeing, Ben Custer, Senior Solutions Consultant at Heart+Mind Strategies, and Kristi Diaz, Freelance Brand Strategist and Qualitative Moderator. As they shared the changes in their lives, they also touched on the power of human connection through the transitions they experienced this year.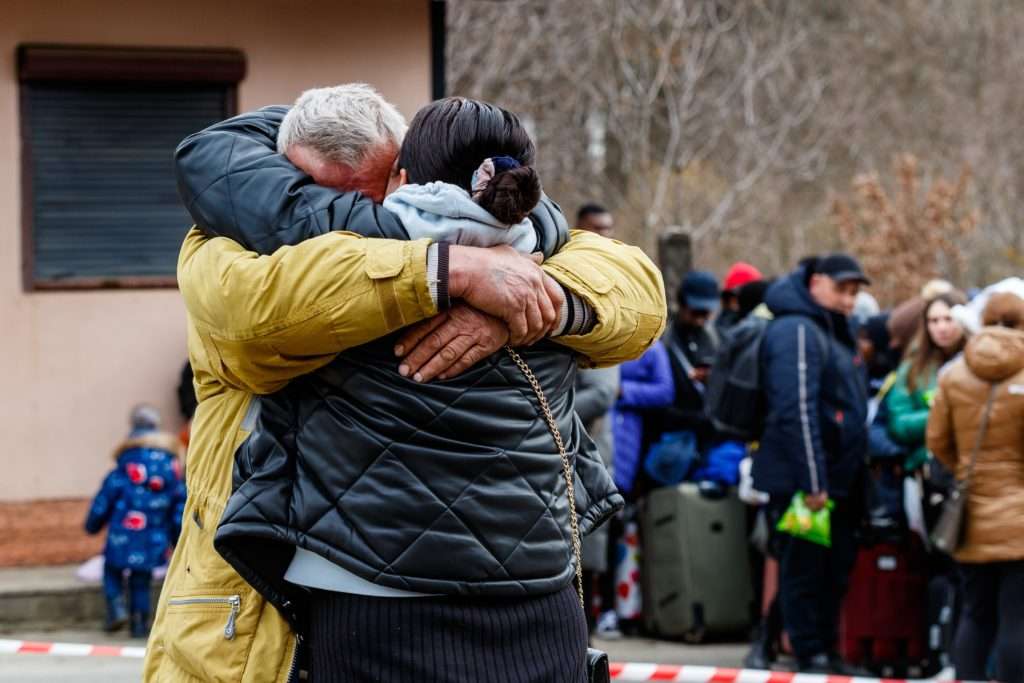 Connections in Times of Crisis
One of the biggest changes this year critically impacted the lives of Ukrainians when Russia invaded. Ukrainians had to make a quick decision to either stay — and risk living in the unsettling conditions of war— or leave their homes, families, jobs, familiarity, and comfort to seek refuge in a foreign country, with no grounding connections to the people and lives they once knew. 7 million Ukrainians left the country, and a further 8 million have been displaced within the country. Yet, there is humanity and generosity to be found even in the darkness of war.
Richard Wirthlin and his wife served as missionaries in Slovakia after the Russian invasion began, to help Ukrainians fleeing as refugees. Their job was to help Ukrainians with housing needs and emotional support, to purchase and transport supplies like medicine and clothing, and to work with international government agencies. Wirthlin said he witnessed firsthand the kindness of people willing to help. Many Ukrainians — particularly women, children, and the elderly — were forced to leave their homes, but neighboring countries were ready and waiting to welcome those refugees with open arms. Trains were free for those leaving the country, and Ukrainians were allowed to live in stranger's homes, guest houses, and apartments for free.
"Western Europe opened their arms to Ukrainians," Wirthlin said. "War and conflict have been with us in perpetuity almost, but of greater antiquity is kindness, sisterhood, brotherhood, family service, and generosity. In this disaster, the amount of kindness and goodness that we have seen personally has far exceeded the horrors that people have experienced."
Connections During Career Transitions
Did you start a new job or make a career switch this year? If so, you're not alone — many people experienced layoffs or decided to change course, which forced them to look for new work opportunities.
Kristi Diaz, a former Heart+Mind employee, made the switch to freelance to work with her husband's small consulting business, Sight Line Provisions. After having a clear career path since 2000 — starting with being a media buyer and eventually finding her way to brand strategy — Diaz knew what she wanted to do, and she was good at it. Until she faced unexpected health issues in 2021 that forced her to take a step back and reevaluate her work. She ended up making the decision to jump into freelance and support Sight Line Provisions — and in doing so, she's learned a lot about human connections and how listening can lead to valuable connections.
"Listening is really just as, if not more, important than knowing," Diaz said. "And I've always known that listening is how you get to the core human story, but I've really found out now that listening is really the key thing…I'm now working for a small company, and I get to hear customer stories, and they're really amazing — like how customers perceive our brand and the stories that they tell us about our products are things that we don't necessarily even know about our brand or our products. It's been really important to listen to our customers, and it really has guided our product development decisions and some of our future directions of the company."
Another important thing Diaz learned this year is that it's important to acknowledge that we don't have all the answers and that sometimes, we need help.
"I have really had to come to terms with that in my new role, of acknowledging my limits and acknowledging my inadequacies in this new path that I'm on as both a consultant in building my consultancy business, and in helping my husband in building his brand," Diaz said. "I'm not sure that I have all the answers yet. I'm not even sure that I'm on the right path yet. But I do know that the transition had to happen and that I'm learning a lot about myself as a human and just learning so much about the connections with other people."
Pierre Lemanh, the new CEO and President of Project Management Institute (PMI), also experienced the importance of connections at work this year. After working for Ipsos for 17 years, Lemanh made an industry change to PMI. In between jobs, Lemanh said that uncertainty was one of the hardest things to deal with.
"The unknown is one of the most difficult things to deal with," Lemanh said. "The unknown is very difficult for achievers, right? You want to control your fate. You want to control what you're going to do next. You want to know what's going to happen. And although you know that the unknown is most likely going to open opportunities, and it's going to be better in the end, the fact that you don't know when is very, very difficult to manage."
Before getting the job with PMI, Lemanh spent his time out of the workforce connecting with people and volunteering. As a French national, Lemanh found the French tech startup community in the U.S. and helped to guide them on what it's like working in the States. His time out of the workforce also allowed him a chance to better connect with his family and friends.
"Your relationship with people actually develops even better," Lemanh said. "Your friends like you better, your family likes you better, because you take more time with them…I'm actually more available and nicer now than I was before, probably. And then you realize that even the people you've known at work, they don't like you less or respect you less because you're not the CEO of a company anymore."
Adam Tischler, the Director of Communications at Boeing, also shared his experience at work this year. Though he didn't face a career change like some did, he still faced major transitions in his company, as Boeing has experienced several tragic plane crashes in recent years. Tischler said these accidents forced Boeing to rethink who they were as a company, as well as the financial and economic ramifications. In addition, Tischler's line of work — communications, marketing, PR, and branding — is rapidly changing. So even though he hasn't experienced a new job, there are aspects of his work that are constantly changing and transitioning, and he still recognized the importance of connections in work. As an avid paddle boarder in Seattle, Tischler used the analogy of a water race to explain the importance of connections —starting in the Puget Sound just before sunset, and then spending the rest of the race in the dark, looking for navigational aids to help you find your way.
"It's a lot like one's career," Tischler said. "You start off at the sunset, it comes back up, it could potentially go down again. The weather changes. You move through different sections of the water all along. The one thing that you're really paying attention to — and you plan out in advance — are where these navigational aids are at night. It might be a blinking light, another might be a light house. You see the stars. Those are the people in our lives, and we are those other people. The idea that you need to have specific moments that you plan out as you're going through transitions, I think it's a good one to have, but I think it's important for us to understand that we are surrounded by those navigational aids and understanding the role that we play as other people's navigational aids, and the role that they play is really important."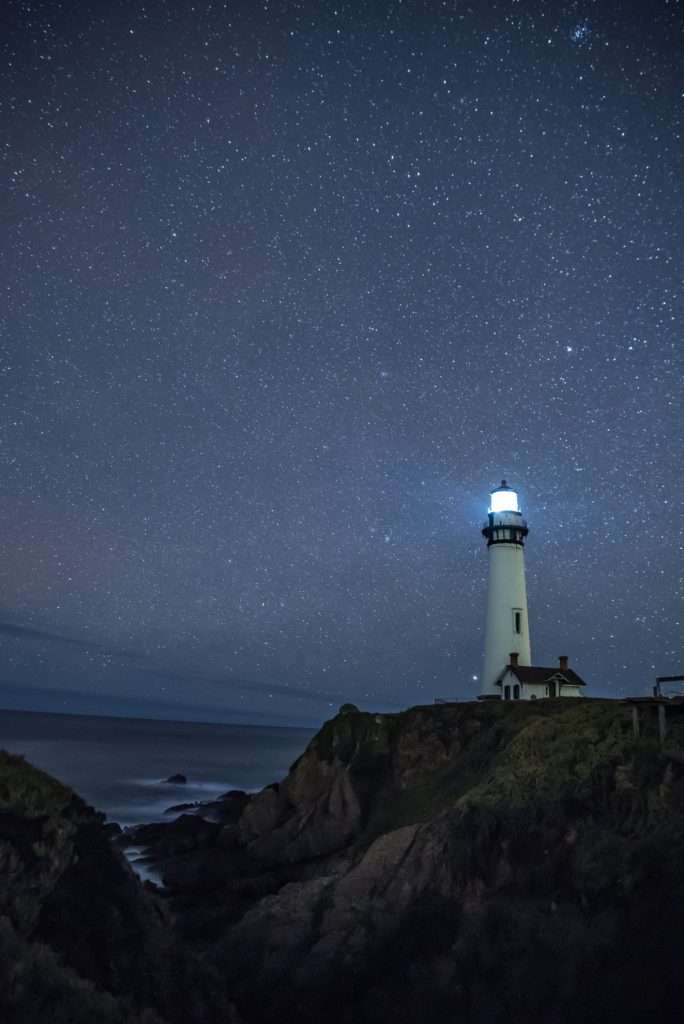 Ben Custer, Heart+Mind's very own Senior Solutions Consultant, has experienced connections in every facet of his life that help to inform his view on the world — starting with connections at work, which helped him get a job in market research, to his connections with his family, and most importantly, his children.
"The importance of the role of connections as a parent actually translate pretty well, when you think about it, to the world of market research," Custer said. "Connections give us the opportunity to learn, connections give us the opportunity to teach. And they give us the opportunity to experience the world as part of something bigger than yourself. And so I'm going close on a quote that kind of reflects that a little bit, resonates with me: 'It doesn't matter where you're going. It matters who you have beside you.' Whether it's your service partner and you're going overseas, whether it's your family members, whether it's the people that provide aid and help and assistance, whether it's your navigational aids — it's those way points that make all the difference and context and what you get out of your experiences in life."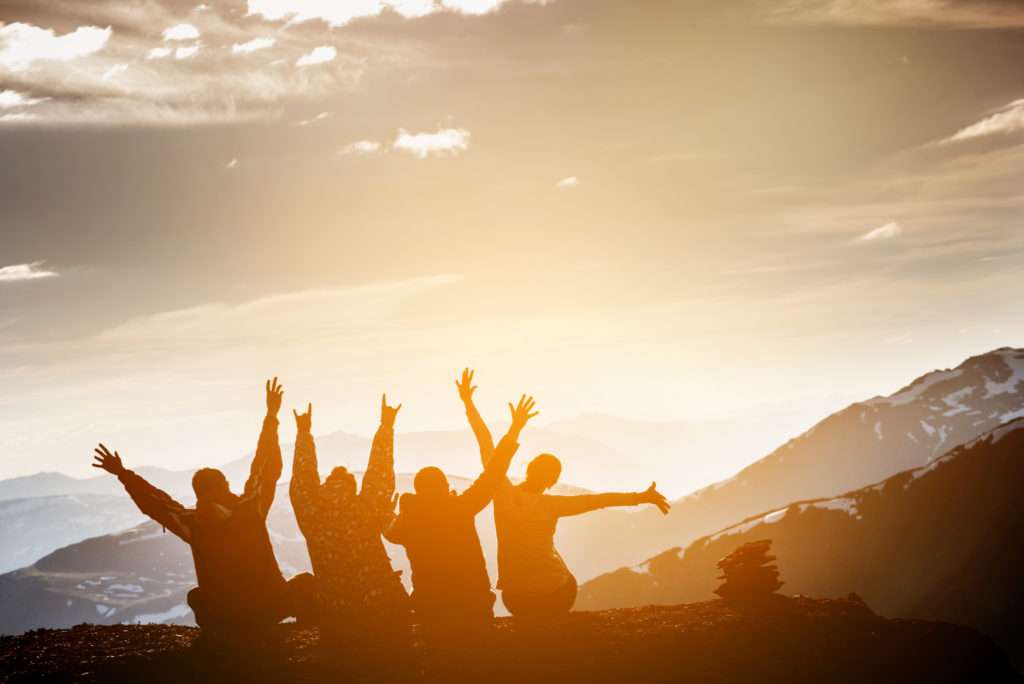 Connections in a New Life
Liahni Chandler is a double transplant survivor who also survived an intense battle with COVID-19. Undergoing major medical procedures and complications is scary, and Chandler said there were many times when she felt helpless. She had to process the change as she felt a profound loss of herself and what she thought her life was supposed to be, she couldn't reimagine what a future would be like — or if she even had a future — because everything she faced was life threatening. But this challenge also allowed her to make new connections: with doctors, with nurses, with other transplant survivors — but most notably with her liver donor, Michelle. Michelle suffered a brain aneurysm and was never able to recover, so her family decided to donate her organs so that she could save the lives of Chandler and others who were in desperate need of transplants.
"The biggest connection that I have felt and learned from this year is from my donors, and I will let you know that those connections are the greatest connections of my life," Chandler said. "They have changed me forever and they are making me better. I don't share this piece very often, if ever, with my liver donor. What's very interesting is when I met with my liver donor's family for the first time, they brought a whole bunch of pictures and photo albums. And with every photo, of course, there's a story. And what's interesting is before I met the family, I started to crave chocolate — I was not a chocolate lover before my transplant. I started to crave it after my transplant. Also after my transplant, all of a sudden, I just wanted to go kayaking all the time. That's not something that I did previously. When I met the family and they were showing me pictures, it became very evident that Michelle was a chocolate lover, and pretty much 70% of the pictures she's on the water in a kayak. That connection influenced me 100%."
Even though these health problems were not something Chandler would have willingly chosen, she realized that they presented an opportunity to connect with new people she wouldn't have otherwise known. It also gave her the chance to realize that she is now living a life where she needs to accept help – which can be a hard pill to swallow — but the good news is that there are people around us every day who are more than willing to help.
"What I have taken away from the connections I have made this year is that we impact one another in great and majestic ways," Chandler said. "We need to be aware of each other and do more for one another. I'm grateful for a new life, for second chances, for third chances, and I'm grateful that this opportunity has given me an opportunity to actually think about gratitude through connections."
---