In America, healthcare prices can vary widely. A review by the New York Times found that a single hospital can have more than a three-fold difference in what it charges two commercial insurers for the exact same service. The prices an insurer pays also vary widely among providers. On top of that, most patients must wait until after they receive medical care and have the bill to fully understand how much they owe.
In order to combat this, the Centers for Medicare and Medicaid Services (CMS) issued the Hospital Price Transparency rule in January 2021, designed to empower consumers to plan the cost of care in advance. This rule requires every operating hospital in the United States to provide clear, accessible pricing information online about the items and services they provide in two ways — as a comprehensive file with all items and services, and in a display of shoppable services in a consumer-friendly format. Ideally, this will allow consumers to compare prices across hospitals before receiving the care. In July 2022, a similar rule went into effect for Insurers, requiring health plans to disclose the negotiated prices they pay physicians and facilities for each item and service they provide. 
But compliance and regulation with the rollout has been either inconsistent or lacking altogether. In February 2022, a year after the rule went into effect, a report from Parents Rights Advocates found that only 14% of hospitals were compliant with the rule. And even when hospitals are compliant, in some cases the data posted has been hidden from web search engines or provided in a format that complicates analysis, according to research by the Georgetown University Health Policy Institute.
This will affect every aspect of the healthcare industry — not just hospitals and insurers, but also employers and patients. This type of market shift will fuel informed choice, something we champion at Heart+Mind. To better understand it, we covered this topic in our October Connections Roundtable, led by our healthcare practice leader Shawn Wade. We heard from experts across three sectors in the health care industry — Ryan Howells and Jennifer Colamonico from Leavitt Partners, Kerry Gillespie from Intermountain Healthcare, and Chris Severn from Turquoise Health.
How does this impact Hospital Systems?
When the rules of the new hospital regulation were released, Intermountain Healthcare — a Utah-based, not-for-profit system of 33 hospitals — partnered with Turquoise Health to tackle the monstrous task of compiling their pricing data. Turquoise Health designs software to make price transparency clearer and works with healthcare providers to improve their adherence to the rules.
Kerry Gillespie, CFO of Specialty Based Care at Intermountain, said that their reason for working so quickly with Turquoise is that they believe in the importance of price transparency.
"We believe that we should be transparent with our prices," Gillespie said. "And we also believe, while we respect the decisions of other healthcare entities —some not to participate — we believe that transparent prices are better for the communities in which we work…So we worked with [Turquoise Health] and developed a very robust price transparency file."
The regulation requires the pricing data in two formats — the first being a comprehensive, machine-readable file, which requires hospitals to list the price for every service and procedure they offer. This is not a simple Excel file — it's a massive undertaking, both for the hospital and for third party vendors like Turquoise who structure and compile the data. The second format is shoppable and consumer-friendly, to hopefully make it easier for patients to navigate.
RELATED: 3 Ways Businesses Can Invest in Community Health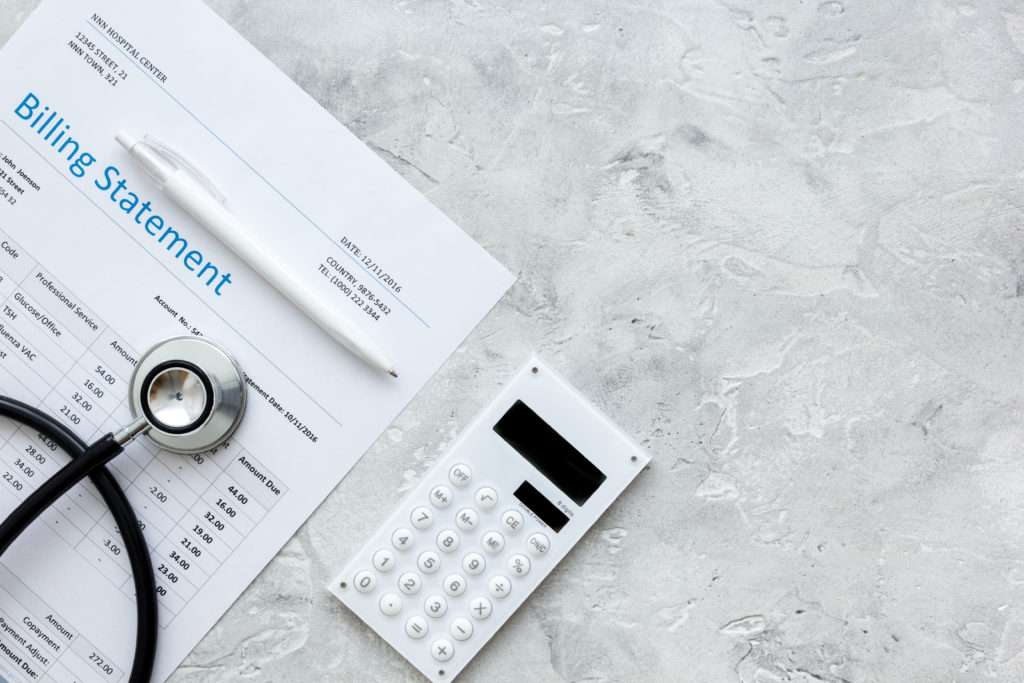 How does this impact patients?
Perhaps the most important aspect of this topic is how it will affect patients — the ones receiving the healthcare and having to foot the bill. If you've ever received a medical bill, you may know that they're not always easy to understand, and almost impossible to plan for in advance. It's also important to note that consumers of healthcare are not regular consumers — they are in the market because something is wrong. Being sick takes a massive toll, both physically and mentally, which means a lot of people might not have the energy or mental strength to work through complicated technology or pricing details. Work is needed to simplify the information for it to be useful.
Severn explained that billing in healthcare is built around a coding system that helps turn clinical events and services into billing codes, which are then translated into payment by the patient and insurance companies. These codes are meant for actuaries in the industry, or hospital CFOs, and it doesn't translate well to consumers. So, Turquoise decided to help fill that need on the consumer side.
"When you go on Turquoise, you're able to browse and you get to just the part where you see the price and then you see a disclaimer," Severn said. "That's because that billing code is just an estimate. When you go to the hospital, you may actually get another billing code or a slightly different billing code, and the thing you saw on Turquoise is a good estimate, but it's not that upfront binding price. It's also not totally clear that you're going to get exactly the service that you found on Turquoise — you may get a diagnostic colonoscopy, you might get a therapeutic colonoscopy. It's confusing."
Ultimately, Severn said their goal is to use the price transparency data to standardize some of the services and procedures to make sense for consumers, which requires innovation from providers, payers, and innovators like Turquoise. And as the data starts to become more readily available, patients can then begin to plan the cost of care and find the best option for their needs and budget.
Leavitt Partners is a health consulting firm, providing insights and advocacy with legislation, regulation, and agency actions in healthcare. Ryan Howells, Principal at Leavitt, said they've been working on this issue for years before the ruling became official.
"One of the things that we've done over the last seven years is we've worked with both Democrats and Republicans, and the industry, to figure out a way where individual consumers can get more digital access to their healthcare data," Howells said. "The average human doesn't want to download terabytes worth of files. They need some kind of technical mechanism to make good on all the great things that [are being published]. So there needs to be a technical mechanism that says, 'How do I make sense of all of this stuff?'"
Application Programming Interfaces, or APIs, make it extremely easy and consumer-friendly for patients to download their healthcare data, Howells said. And with the new rules for hospitals and insurers, providers must now make those APIs available so consumers can download their administrative, claims, or financial information, as well as clinical data. Getting this easily understandable information into the hands of the consumer can really start to empower the patients.
"As Chris (Severn) and his team (at Turquoise) start to make sense of all this data that's coming out, then consumers can say, 'What does this actually start to look like across health systems?'" Howells said. "My doctor, for example, has diagnosed me with this. Or I need to go get an MRI. I need to figure out which of the health systems are in my network, which of the ones that it can provide that MRI, and then which of the ones that are potentially the lowest cost and the highest quality. I need to answer those series of questions. The goal here is…so that individual consumer can then start to be empowered with that information."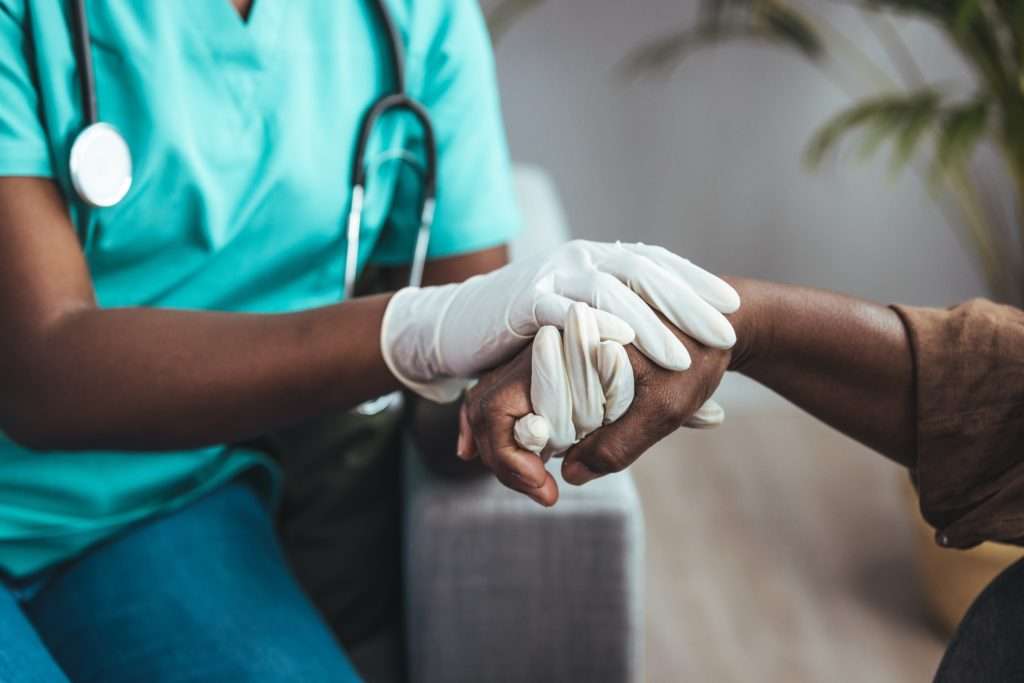 Project Clarity
Howells also mentioned that Leavitt partnered with Turquoise and other healthcare industry companies to create Project Clarity, a workgroup designed to help address other aspects of medical billing and pricing data that affects the consumers.
Pricing data is not consistent across hospitals. Howells gave the example of a knee replacement, and how the cost and quality of care can vary widely from one hospital to another. Another thing is sometimes services and procedures are bundled, while sometimes they're not. For consumers, this can make it difficult to compare hospitals and procedures when determining where to go for care. Project Clarity is working to analyze the new pricing data, billing practices, and claims patterns to help standardize the information in a way that can make sense to consumers.
"What Project Clarity is doing is trying to use the information that's already out there in terms of billing practices and claims information, from literally millions of doctors all around the country," Howells said. "Looking at those claims patterns, putting a clinical lens on it as well, and saying, 'Here's how we would define those individual packages.' We can standardize the packages across different entities, so when they publish that information, they're publishing it in a common way so that consumers can really look at apples to apples when they go out and try to find this information themselves."
RELATED: Making Happiness Happen
How does this impact employers?
When it comes to health insurance plans, there are two different kinds of employers. Jennifer Colamonico, Senior Director of Health Policy Outreach at Leavitt, explained that the first kind are employers who buy a plan and are subject to whatever rates that plan offers. The second are self-insured employers, those paying for the cost of care but might struggle on how to control costs and navigate varying levels of information, limited in their ability in impact rates.
"I think that group in particular, which tend to be larger employers, that take the self-insured route, [price transparency] really gives them a lot of access and a lot more leverage than they would've had," Colamonico said. "Consumers and employers will demand more from their insurers, but insurers also have more information to serve their customers, which raises the bar."
The Future of Healthcare
So how will all this affect the healthcare industry moving forward? Five years from now, knowing the price of healthcare in advance for shoppable services will be ubiquitous and as simple as planning the costs of a flight and hotel for a vacation, Severn said. There will be no variation from the upfront estimate from bills on the backend. If consumers don't have that experience, they will go to a provider that does provide clarity. It's also highly likely that in future years, this will begin to inspire new innovations and new companies that we couldn't even begin to imagine today.
"We tend to think about healthcare in the current boxes that we operate in," Howells said. "What this is going to do is literally just tear down the boxes completely. I mean, we're going have a situation where companies that we couldn't even imagine now today are going to sprout up as a result of this innovation because that's what's happened in the internet world, right? You've got Uber and Lyft and Airbnb and all these companies that have… sprouted up because of the ability to empower individuals with access to their data…I think you're going to see that more and more."
Wade also mentioned that because of the huge size of the the healthcare industry, we could see the aftereffects of Hospital Price Transparency — and even insurer transparency — have a great impact on the economy in the future.
"Healthcare has been so neglected for so long, on so many different continuums — delivery, governmental intervention, and so forth," Wade said. "But now with price transparency…this is going to be one of the most subtle but interesting changes to the economy…The changes are not only going to be very impactful, but they're going to be really rapid."
---