Life in a Streaming Reality
The COVID-19 pandemic changed many things about life, social interaction, and even our leisure time. Not only have we spent the last year distanced from our loved ones, but we were also denied any out-of-home entertainment. When was the last time you went out to a movie or concert with friends or family?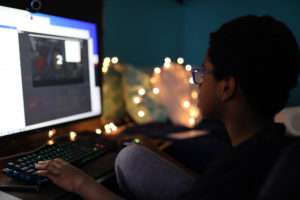 As a result, we have seen a massive shift to online streaming content at home. According to our recent Pulse survey (April 2021), Americans are now streaming content more than ever, with 77% reporting an increase in the last year. Guts + Data research shows weekly streaming on YouTube and Netflix has climbed to nearly three-fourths of adults in 2021, and almost half of adults are viewing content weekly on Amazon Prime and Hulu.
RELATED: Extracting Insights in a Shifting Online Reality
What do these trends mean for reaching and resonating with consumers today? How can content creators and marketers continue to engage those who are constantly looking for new and better content? What role does this medium play for brands today?
In our April RoundTable session, we invited industry experts to discuss how changing content consumption patterns are opening new ways for brands to resonate. Below is our summary.
Aid Content Discovery
When we seek content, we want choices. But there needs to be some aid in the discovery of these options, tailored to specific categories, interests, and markets.
Cheri Davies, Senior Director Acquisition Strategy at Comcast, shared six pillars to resonating with online video content.
Free Content. Provide free content as a conduit to gain subscribers or followers
TV + Streaming. Aggregate television and streaming content
New Tech. New technology, such as Flex, to give free access and enable aggregation across platforms
Make it Exciting. Pre-releases and teasers to drum up excitement
Cultural Forces. Consider the macro environment and cultural forces driving consumers
Make it Relatable. Provide content that resonates with specific audiences
As an example, Davies referenced the trend of high-profile ads typically shown at the halftime of the Super Bowl that were pre-released to drive excitement and engagement before the game. Personalization, anticipation, and discovery are key in this new media paradigm.
Relatability
Panelists discussed the critical need for content relatability to genuinely resonate with people. It is not enough to be merely entertaining. It is increasingly more important that the people you buy from, whether a brand or actor, are those with whom you would want to spend time. They are the people you can imagine chatting with daily, a conduit for friendship and connection.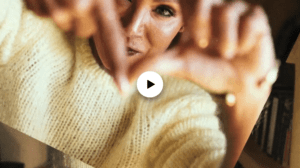 Westbrook Media has adapted to this trend by pushing out free micro-content on social media. Their content is down to earth and inherently social. Brad Haugen, President of Westbrook Media, attributes the success of their flagship social media show, Red Table Talk, to host Jada Pinkett Smith. She wanted to put the show on Facebook to engage viewers and feed the conversation in the comment section into the show. It has worked!
Where do Brands Fit In?
Consumers are noticing brands in the content they watch. Our data shows 20% of adults remember seeing product launches and encouragement to shop online while streaming. Nearly the same number (17%) report noticing brand sponsorship and product placement.
This presents marketers with an opportunity to create connections by making brands a part of the storyline and engaging consumers in new ways. Only 14% recall a memorable experience in which a brand was part of the actual storyline.
RELATED: Ask the Expert: Brand Love
"These are essentially ad-free or ad-light type experiences," Mikael Greenlief, VP/Head of Communications and Strategy at GSD&M shared. "We can't just push out advertising messages. The old model where interruption was the default paradigm doesn't exist anymore. Consumers control what they engage with and what they see."
Greenlief points out brands need to retool their advertising portfolio to capture attention in this new saturated streaming environment. One way of doing this is for brands to create original content. This elevates the brand or product from being merely useful to positioning it as an authority.
Recent examples include Samsung's reality competition series Exposure on Hulu, Headspace's new show on Netflix, TopGolf's comedy show, and Nike's The Day Sports Stood Still. Even KFC has joined in by creating a spoof Hallmark movie starring Mario Lopez and a dating simulation game called I Love you, Colonel Sanders! A Finger Lickin' Good Dating Simulator.
"If a brand gives us enough money to help subsidize production and attaches a media buy to it, we now have a distribution platform and we developed a show that was entirely brand funded," Haugen explained about Westbrook's production of Exposure. "We don't talk about Samsung in the entire series. It could exist on its own. And that's always what our barometer is–would this show exist without the brand?"
Haugen challenged brands to look at every single asset they own as potential IP explaining it can be readily turned into content worthy of sharing.
"Ted Lasso started as a commercial, but the character was IP. The character became something greater, and not it's just a sensation show on Apple," Haugen explained. "If a brand thinks that way you can start to build an ecosystem."
Using Storytelling to Make an Impact
Much like the days of oral storytelling, media and advertising executives are now the new bards connecting the world through personally relevant stories, building lasting businesses and interpersonal human connections.
Brands can build a voice for those who may not be represented or are underrepresented. Tell authentic stories that stand on their own and elevate talented creators in need of a voice.
"If you're trying to build a lasting business, your agenda should just be to make great entertainment and be equitable in the opportunities you provide for the people that you're making that entertainment with," Haugen shared.
Ultimately, this type of storytelling needs to be authentic to the brand purpose and in service of a genuine way in which the brand can have impact. The ease of delivery of content in this manner today offers a completely new opportunity to truly act and make a difference.