The Fraud Landscape
Financial scams and fraud are an ongoing and rapidly escalating problem. Approximately one out of every ten U.S. adults are victims of fraud each year, losing billions of dollars annually to criminals through a variety of scams, including natural disaster scams, fake charities, fake prize promotions, and government impostor scams, such as Social Security and Medicare scams.
Researchers and advocates have sought tirelessly to understand the dynamics of chronic fraud victimization, helping victims and potential targets feel more informed, equipping them to confidently navigate the fraud landscape, and empowering them to stay one step ahead of scammers.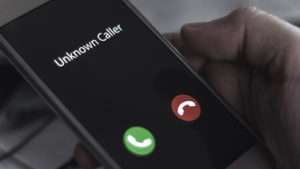 As fraud tactics continue to evolve in sophistication, intervention strategies have generally remained the same and the drivers behind chronic fraud victimization have remained a mystery. New thinking is needed on how to best support the individuals and families repeatedly targeted and victimized by financial frauds and scams.
RELATED: Disrupting Chronic Fraud Victimization with Human Decision-Making Insights
4 Ways to Disrupt the Cycle of Chronic Fraud Victimization
This past year, Heart+Mind Strategies was honored to work with the FINRA Investor Education Foundation and the AARP Fraud Watch Network to deploy a four-phased study of chronic fraud victimization to uncover evidence-based concepts for effective interventions. The study included a literature review, interviews with subject matter experts, fraud victims and families of victims, and two expert roundtables.
The study and corresponding outcomes apply the Fogg Behavior Model to help illuminate and address the factors that contribute to victimization. Using this model, in conjunction with detailed interviews with victims and families of victims, we identified four points of intervention that could serve to disrupt the cycle of chronic victimization:
Address and diagnose the dysfunctional contexts of a victim's life that disrupt judgment and derail good intentions
Interrupt a trigger that elicits an emotional response
Support the persistent core need or value that drives behavior, AND/OR
Create a buffer between the trigger and the ability to access funds and respond to the perpetrator's asks.
Click the button below to read the full report. See what we learned and how it can be applied to truly help people escape from the painful realities of criminal fraud or scams.