By Mike Dabadie
Americans are continuing to experience high levels of stress and uncertainty despite positive news on the efficacy of a possible COVID vaccine. This stress extends beyond our homes and local communities where we live, to organizations where we work, including employees at private businesses, public service employees, and associations who fulfill a unique need of representing the value and importance of industries, members, and their own employees.
Given today's uncertainty, rapid changes, and growing consumer choices does it suggest the importance and value of associations has declined? The answer is no. In fact, the importance and value of associations has increased. But that is in the short-term and it is unclear how value is defined post-COVID.
RELATED: The Future of In-Person Business Meetings
In a recent study among 1,000 members of associations and 400 employees who work for associations, key insights indicate opportunity areas for associations: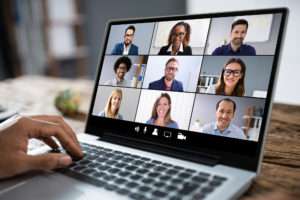 Just half said that the value of their association membership has increased since COVID-19, while the other half feel that the value has remained constant or declined.
85% of members cited virtual meetings/conferences as a top driver of membership value, 65% said continuing education, and 33% put a high value on training, certifications, and credentialing. But many of these typical revenue-generating areas have been put on hold and organizational income has taken a hit.
While big, splashy annual events are great, what many members really want are more frequent and more intimate virtual gatherings. They want more opportunities to grow on a more ongoing basis. But how is this possible when the virtual model has not yet shown to fill the financial shortfalls caused by COVID?
Members are hungry for any help that will lead to increased revenue for their businesses or to new job opportunities for themselves, especially when organizations have downsized.
Member needs are changing, and Associations must adapt to the new choices they want to make to survive through the pandemic. Now is the time for organizations to plan for emerging from the crisis; to understand how to lead through uncertainty and strengthen your association's human connections with members and employees for the long haul.
Engaging consumers, members, employees, and other stakeholders to understand their motivations, their choices, and decisions when they are at the crossroads of choosing what to do is our area of expertise and where we can play an impactful role.
Our value is to help you and your organization identify where to go next, anticipate consumer/member needs, prioritize your policies and programs, and realize a new return on experience. Insights and strategic foresight provide you with an ability to sense, shape, and adapt to change. All of us want to navigate through uncertainty and our services give you the ability to do so while anticipating possible futures while still operating in the present.
Humans are at the center of your organization and they are at the center of our work. Every day, people are at the crossroads of making thousands of choices. By bringing in observations, creativity, and planning in these uncertain times, Heart+Mind Strategies delivers certainty by elevating the importance of your organization's value to members and employees.
Contact us at Heart+Mind to help you connect with your audience in this time of rapid, massive change.
---
About the Author
Mike Dabadie is co-CEO and Managing Partner at Heart+Mind Strategies. Mike has spent the past three decades using the disciplines of market research, brand strategy, reputation management, communications, and marketing to help clients meet their objectives.
Mike's team leads all work with the Las Vegas Convention and Visitors Authority (LVCVA) and R&R Partners, securing a David Ogilvy Award from the Advertising Research Foundation in recognition for Las Vegas' successful brand positioning through the "What Happens Here, Stays Here" campaigns. Along with R&R Partners, he is the co-creator of the Las Vegas IQ, a proprietary tool that optimizes the brand experience of Las Vegas as a destination.
An emerging trend is the use of online communities as a research platform and co-creation as a methodology. Mike leads Heart+Mind Strategies' work in these fast-growing areas, launching the first and only online community of U.S. social science trend spotters.